Dental implants: Are there age requirements?
Any patient who is missing a permanent tooth may be interested in dental implants, and patients as young as six or seven years old may lose a tooth to injury or disease.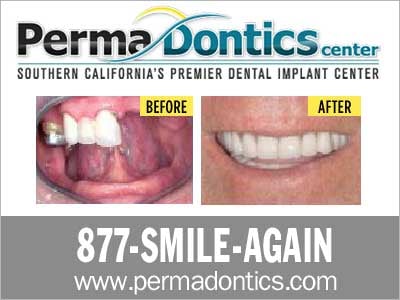 However, the interface between the patient's bone and the dental implants is essential to the implant's success, so patients who have not reached a certain point in their development may not be suitable candidates for dental implants. Specifically, children and preteens whose bones are still growing may not be appropriate implant patients. In such young patients, the jaw bone is still growing.
While the jaw bone's continued development does not present a problem for the implant's osseointegration, there is a risk that the location of the implant could change as the jaw continues to develop. In some instances, though, even children may qualify for implants. If replacing a lost tooth is part of an overall orthodontic treatment plan, the orthodontist may work with an oral surgeon to include an implant as part of the orthodontic process.
There is no upper age limit for a dental implant. As long as a patient has sufficient bone structure to support the implant, that patient would be eligible for the procedure regardless of advanced age. In fact, many older patients are turning to implants to replace an entire arch of missing teeth, with far better outcomes than standard dentures. In addition to young age, certain other factors may pose a threat to an implant's permanent success.
For example, advanced gum disease must be treated before implants can be placed. Smoking also increases the risk of implant failure, and while smokers can still get implants, many dentists advise them to attempt to quit before the implants are placed.
Younger patients who want to replace a missing tooth with a dental implant should consult with an oral surgeon to determine if their growth and development has progressed enough to make the implant feasible. All potential implant patients should also ask their oral surgeon if any pre-existing conditions might interfere with the implant process. For more information about dental implants in San Diego, please contact our implant dentistry team today.